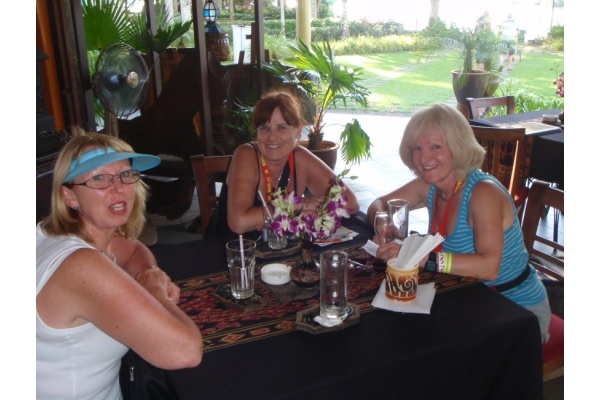 Lady P, Whitby Jet and Pussies are Harriettes Who Lunch
The Count inspects the InterHash site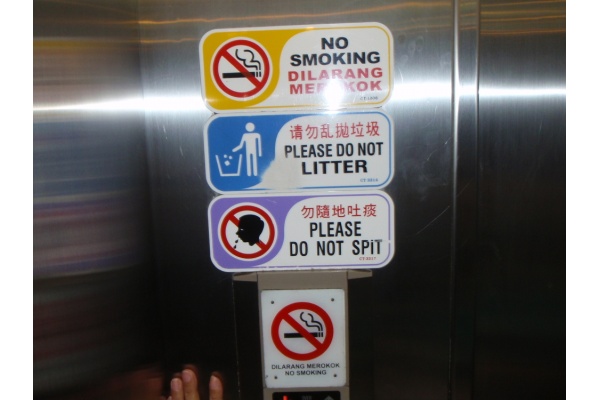 The locals expected high standards of behaviour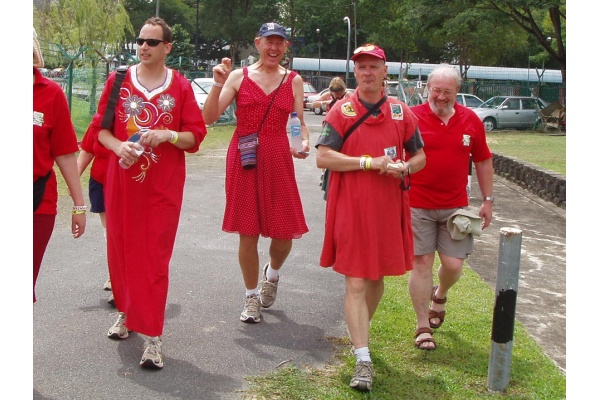 Shuffle, The Count, Shagpile and God Knows raring to Red Dress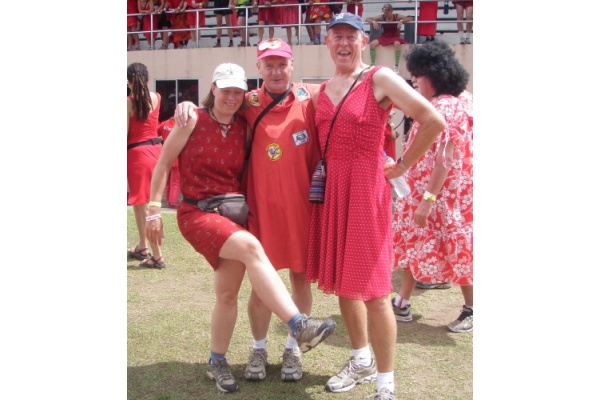 Underlay puts the boot in (jealousy?)
Shagpile escorts Lady P and bag
Pussies and Whitby Jet ready for anything
Whitby Jet admires a bit of glitz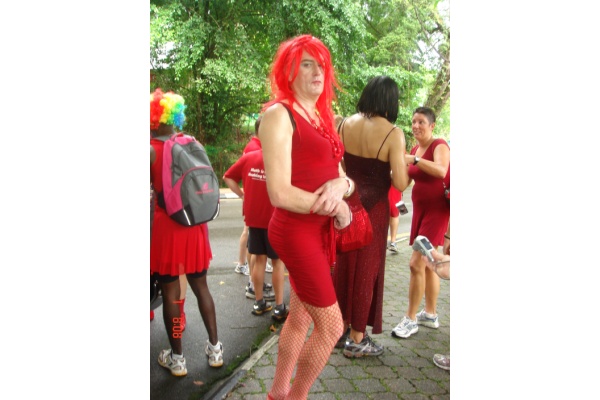 Some really camped it up a bit ...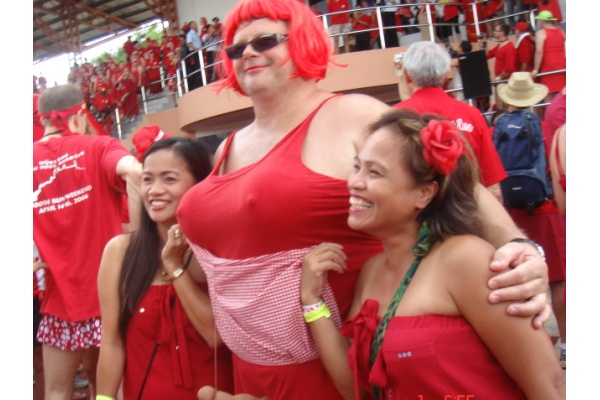 .... milked it for all it was worth ....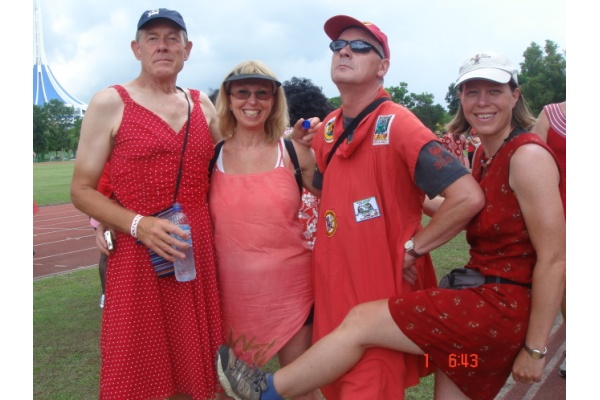 ... but some remained dignified and aloof
"Well. I don't think I've seen the likes of that before"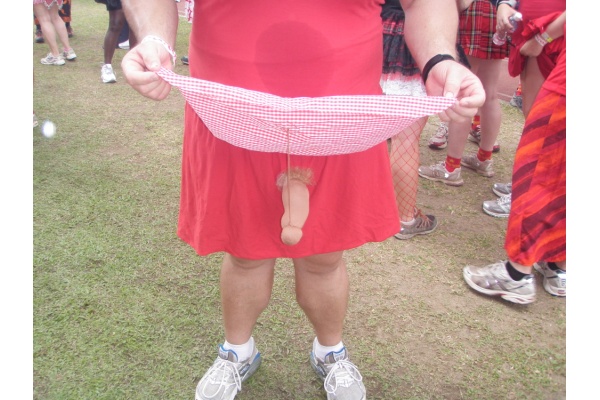 (Note the string and the damp patch)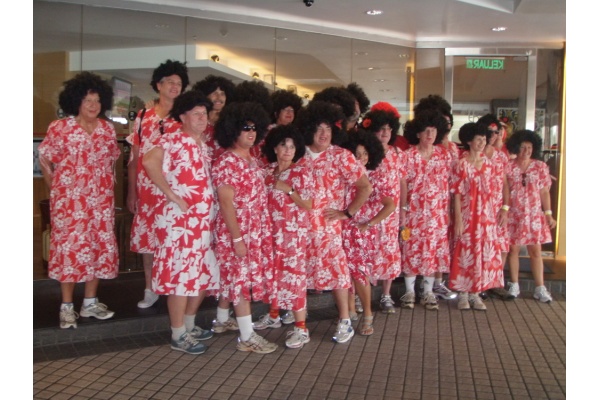 These guys really know how to Red Dress
Joining the throng in the sun .....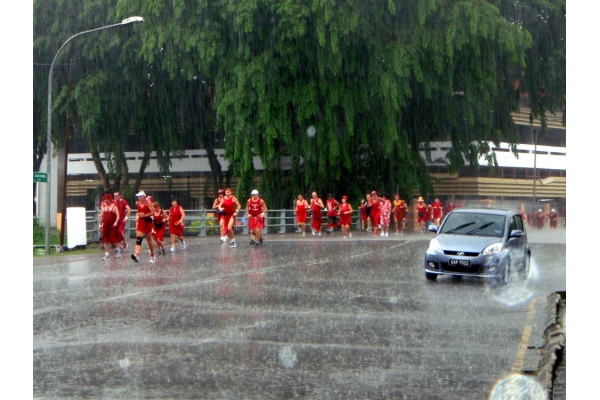 ... and then it rained ....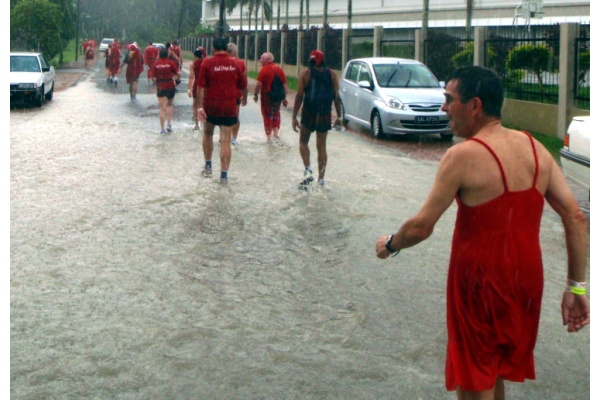 .... and rained some more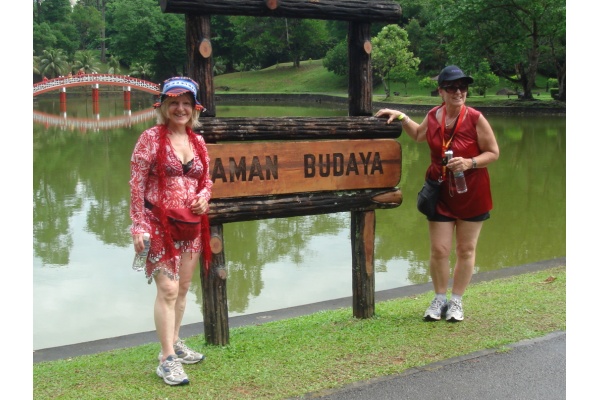 But those who waited for the rain to stop had time to pose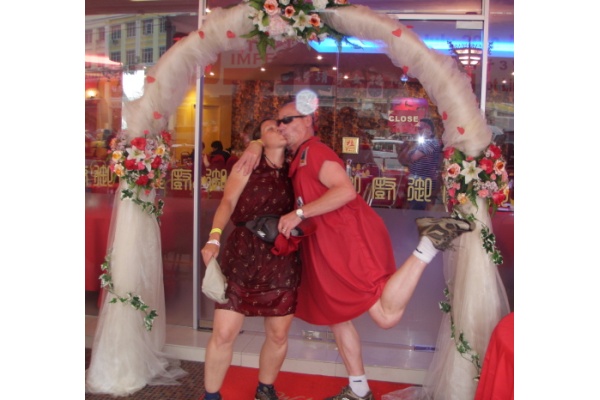 Shagpile and Underlay get all nuptial
Shuffle tries sweat/ rain combo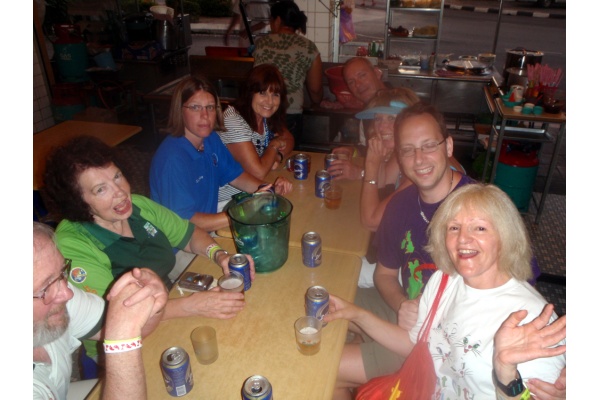 Dried out with a bucket of Tiger Beer
Shuffle has spillage
Waiting for the TDH3 off
Day 1 of The Count's pole dance training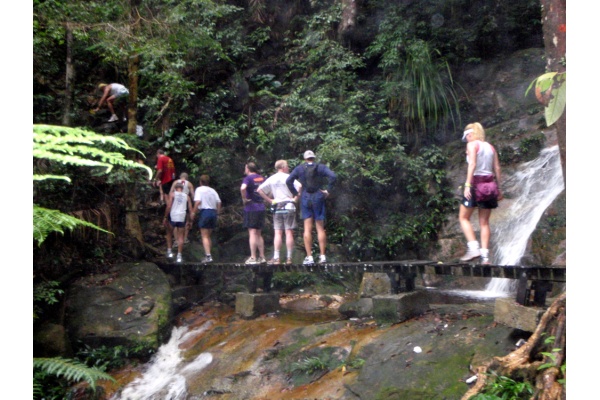 It was all water, jungle and up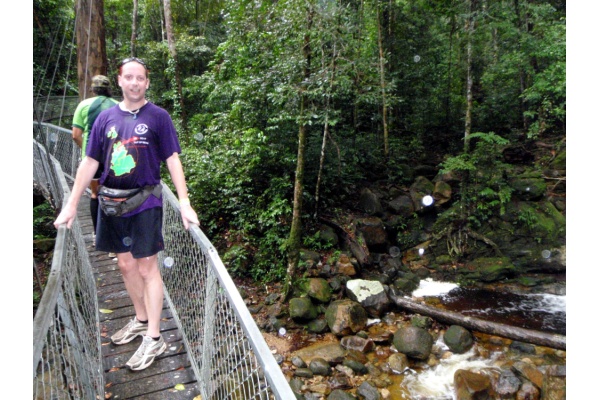 Shuffle, soaked again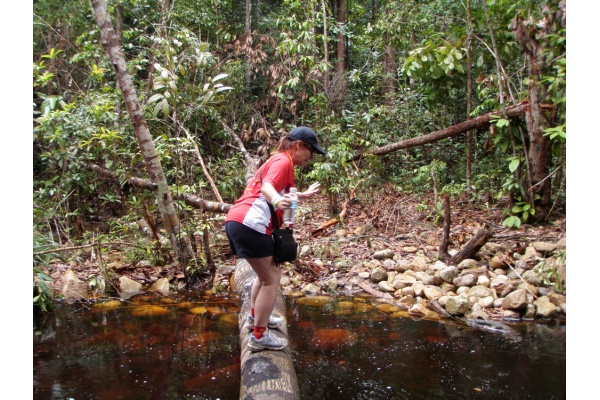 Whitby Jet show her poise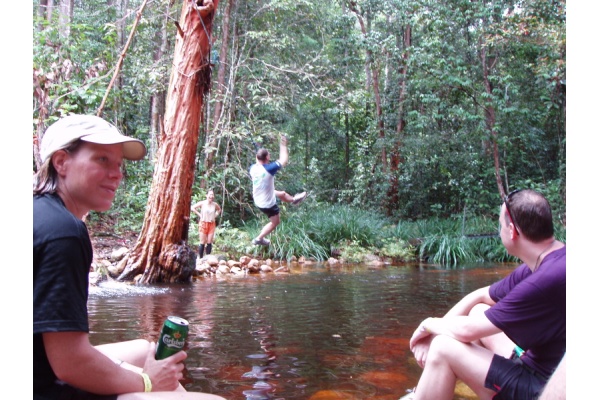 Underlay and Shuffle sit this one out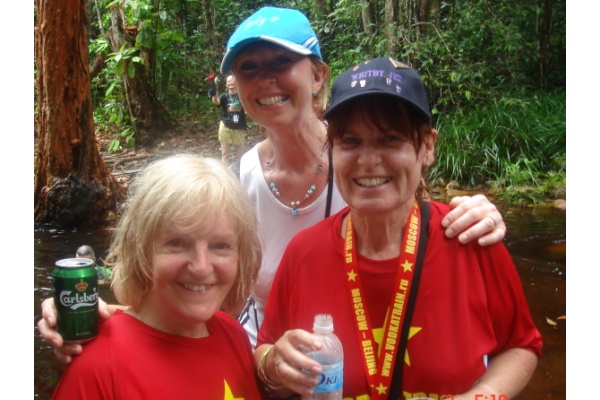 "When can we take our kit off?"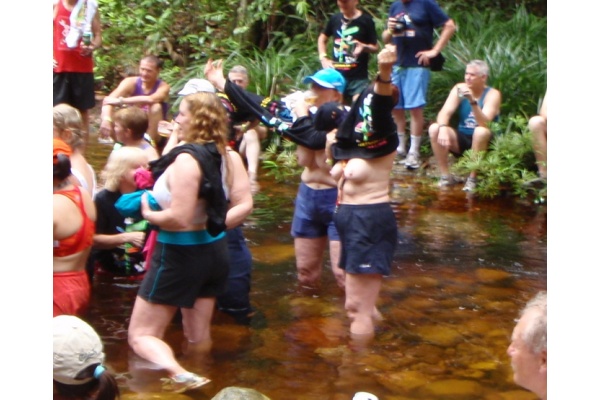 Lady P and Whiby Jet earn their Virgin's TDH3 Shirt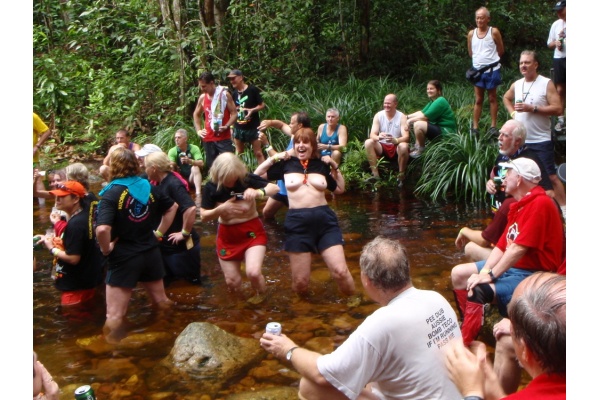 Whitby shows off her shirt as Pussies tries to keep up
Male TDH3 Virgins earn their shirts
The Count and Shuffle in a sea of ageing flesh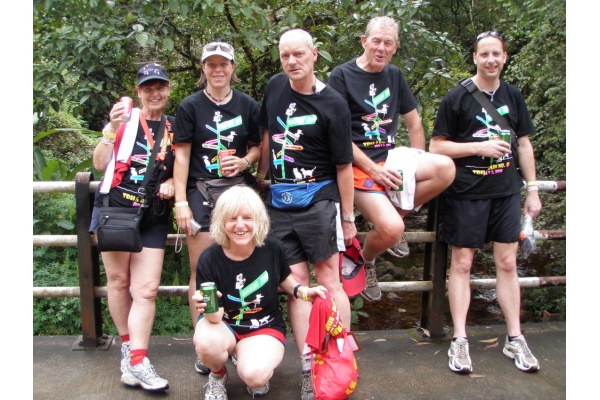 TDH3 crew apres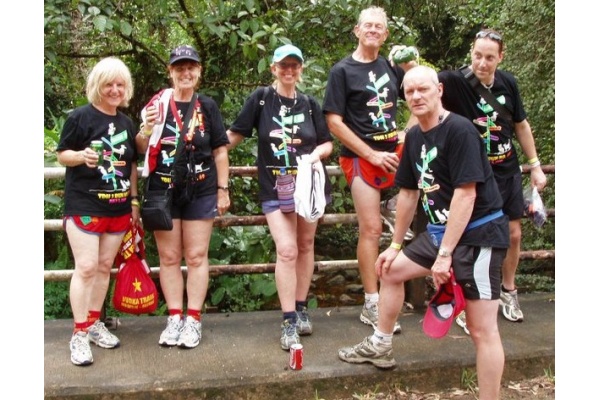 Far too serious Shagpile, you asked for that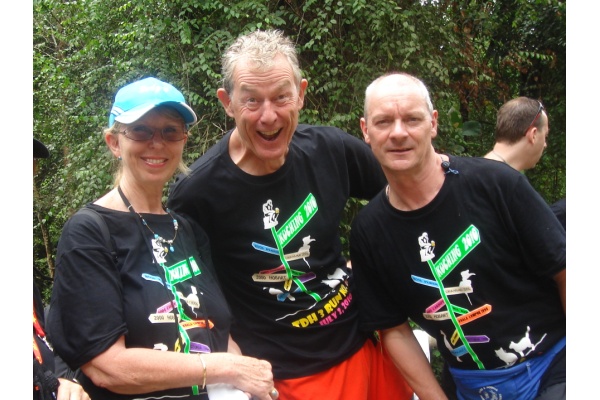 Jungle fever was the diagnosis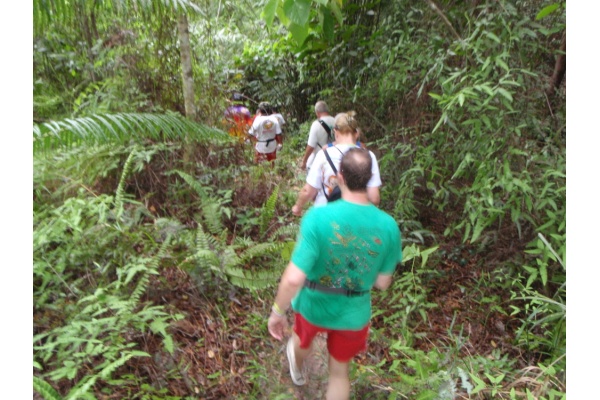 Another Hash, another Jungle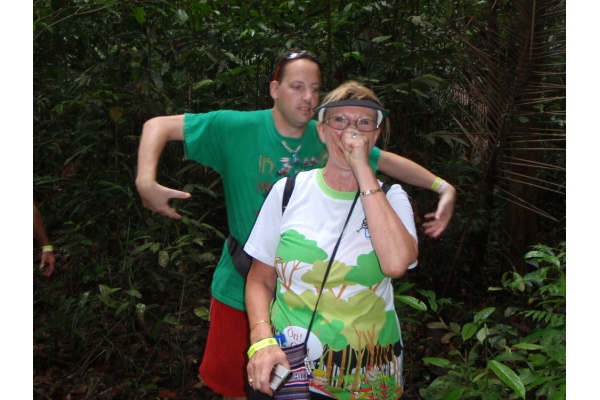 Proboscis monkeys were frequent visitors
Just pleased to have finished
Whitby Jet in the circle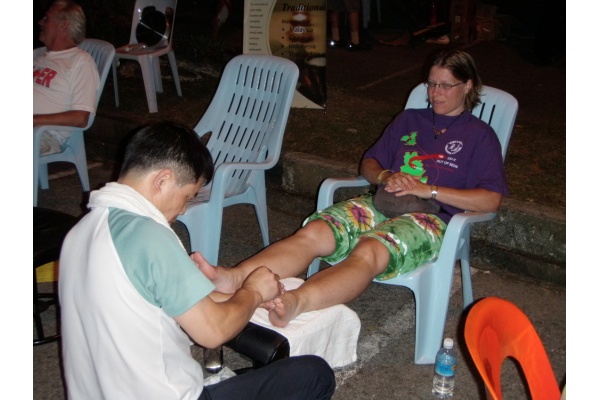 Underlay considers some extras from the massage man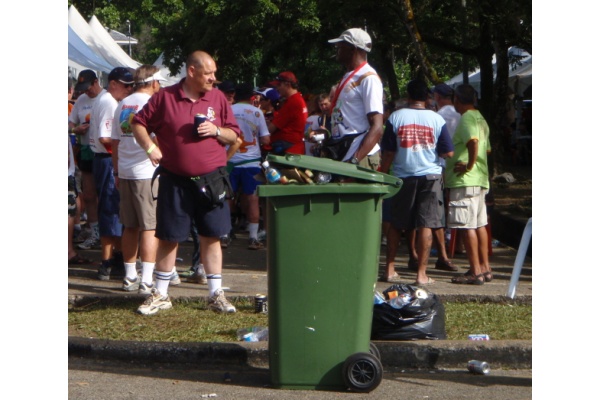 H4's Hyena and his empties bin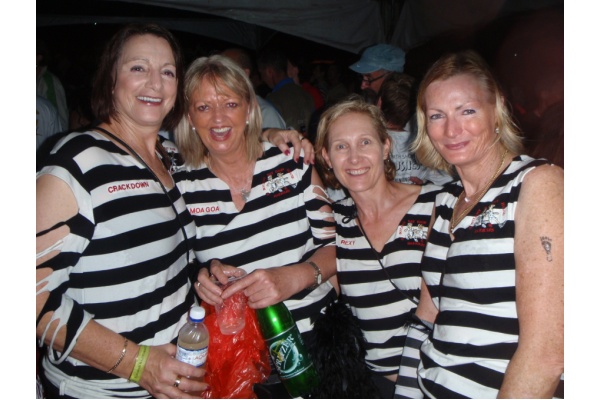 The Count's friends from Botany Bay Hash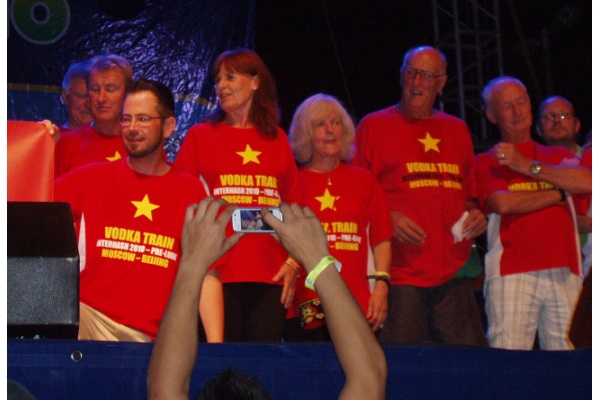 Vodka train on stage
White Rabbit captivated by the stage show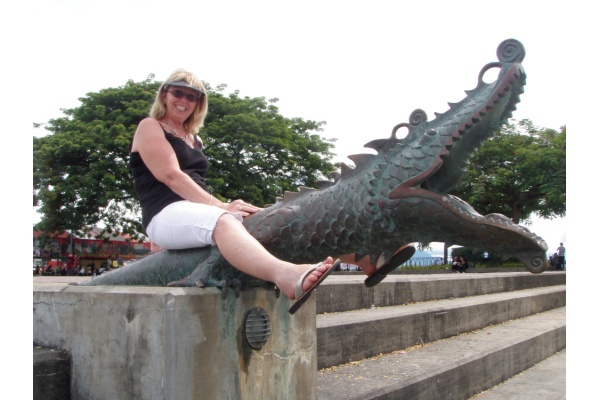 Lady P on nature watch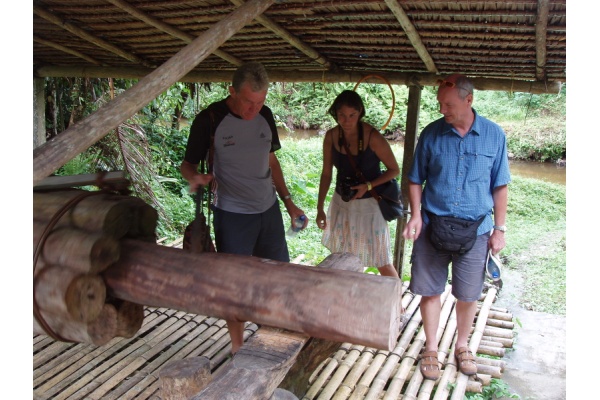 An engineer told me before he died ....
Oranutang flirting involves shoelaces
It worked. The Count steps out with Pongo pygmaeus
Lady P in recovery mode